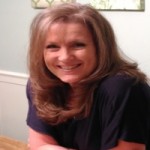 A recent nightmare experience with an airline got us thinking about our approach to customer service. It's not just airlines; many companies come up short on something we believe is extremely important.
There is nothing more frustrating than poor customer service (trying to speak to someone at a cable company) and nothing more satisfying than having your expectations exceeded (American Express is always impressive). Whether you are a Fortune 500 company or a small business, customer service is an extension of who you are.  It is a relationship between you and your customers, and the first impression on a potential new partner.
Customers are not just purchasing products, they are purchasing every interaction with your company.  Every point of communication produces trust, loyalty and strength. Whether communication is in person, by email, or on the phone, each customer wants to know that the person on the other line genuinely cares about their issues or needs.
At HBD, we understand what it takes to provide excellent customer service:
We Respect.  We respect our customers and know that their time is valuable.  We know their businesses depend on our ability to deliver. During business hours we will always be there to answer your calls, to provide updates, and to solve your problems.
We Listen. HBD is a solutions business. With more than 40 years of industry experience, we can apply our knowledge and expertise to the challenges you face. Our team listens carefully to the needs of our customers. Our customers are why we are here. It is our pleasure to help you find what you need.
We exceed expectations.  It is our goal to go above and beyond the call of duty.  We strive to develop products that best meet your needs and to find solutions when emergencies arise.  We will always do our best to exceed your expectations.
As our daily lives and travels provide us many reminders of how not to treat           customers, we are confident you will be impressed by the way HBD attends to your business.
Michelle Hewitt, Sales Manager & Customer Relations