Industrial/Commercial Laundry Bags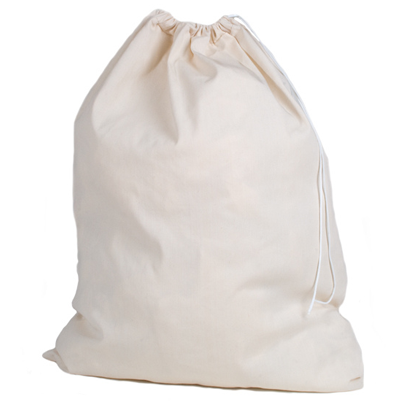 Laundry bags do NOT have a flap. Most have draw-cord closures, though some use hook, loop, or snaps. The most common size is 30x40. Why? Because the most common looms today weave 60″- 64″ fabric. However, some companies use 36" or even 40" wide bags. Laundry bags were originally made of cotton, as was most everything. After polyester was developed, most bags were poly/cotton, which is stronger than 100% cotton. Many bags are made of 100% nylon or polyester. How heavy depends on the use. There are many bags made of barrier, or even 100% impermeable vinyl as well.
This is important to note: Only HBD can provide laundry bags made from discarded drink bottles - 100% recycled, 100% green.